I know what you're thinking, but I actually waited until tonight to post the winners so we could get back on schedule and
yrch_monger can post Challenge X tomorrow morning.

Anyway, we had tons of beautiful entries this week. I honestly couldn't be happier with them. That's why it was so hard deciding . . . and perhaps why we had a three-way tie for first place as well as a three-way tie for second. As a result, there will be no other awards this week. XD

First:


by
lavanille

and


by
getwicked

and


by
fileg_
Second:
by
oftheunderworld

and



by
_ob_session

and


by
gaeri

I'm sorry, I was only able to make the first place banners before my heart gave out. Seconds, yours will be up first thing tomorrow afternoon, I promise.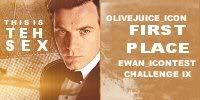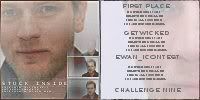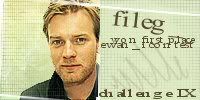 Please leave a note once you've picked your up. Thanks!

Congratulations to all!